An Overview of India's Solar Power
India is one of the fastest developing solar markets in the world. With a total solar output of 80GW as of 2020, the country is set to expand its solar power generation to 100 GW by 2022. India is on its way to becoming the third biggest solar country after China and US. According to a recent study, India has installed more rooftop solar panels in 2020 than in the last four years combined. This has made solar power the fastest growing alternative energy source in the country. In 2017, compared to the previous year's 289 MW, a total of 879 MW was added to India's solar power.
The cost of  Solar power per unit today is easily less than what electric utilities charge. As displayed by the Cost of Electricity chart, a homeowner will pay many thousands more in electric bills over a 25 year period by not switching to solar power.
While the numbers in the chart are approximations, they display fairly accurate differences in the cost of electricity between purchased solar, leased solar, and relying solely on a utility. This is actually an extremely conservative estimate concerning the cost of utility electricity. The fact is that utilities have historically increased rates almost every year. So the real cost of utility energy for the average homeowner over the next 25 years would really be much more than  ₹ 950,000.
The Sun has been revered as a life-giver to our planet since ancient times. The industrial ages gave us an understanding of sunlight as an energy source. India is consecrated with vast solar energy potential. About 5,000 trillion kWh per year of energy is incident over India's land area with most parts receiving 4-7 kWh per sq. m per day. Solar photovoltaics power can effectively be harnessed providing massive scalability in India. Solar also provides the ability to generate power on a distributed basis and enables rapid capacity addition with short lead times.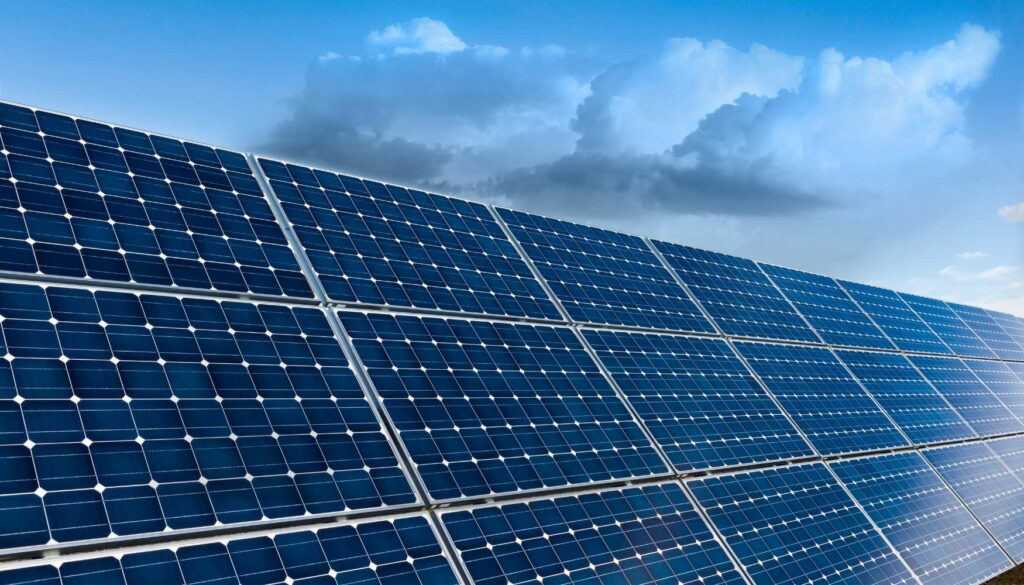 Off-grid decentralized and low-temperature applications will be advantageous from a rural electrification perspective and meet other energy needs for power and heating and cooling in both rural and urban areas. From an energy safety perspective, solar is the most secure of all sources, since it is abundantly available. Theoretically, a small fraction of the total incident solar energy can meet the entire country's power requirements.
There has been a visible impact of solar energy in the Indian energy scenario during the last few years. Solar energy based decentralized and spread applications have benefited millions of people in Indian villages by meeting their cooking, lighting and other energy needs in an environment-friendly manner.
The social and economic benefits include reduction in drudgery among rural women and girls engaged in the collection of fuelwood from long distances and cooking in smoky kitchens, depreciation of the risks of contracting lung and eye ailments, employment generation at the village level, and ultimately, the improvement in the standard of living and creation of opportunity for economic actions at village level. Further, the solar energy sector in India has emerged as a significant player in the grid-connected power generation capacity over the years. It helps the government agenda of sustainable growth, while, emerging as an integral part of the solution to meet the nation's energy needs and an essential player for energy security.
The costs of solar panels in India are more inferior to the global average by 40%-50%. The costs of solar power generation have nearly been reduced by 50% in the last five years.
Solar Panels
In all probability, all your household appliances and gadgets run on the electricity that you get from the state-run electricity grid which can be unpredictable and also a cause of pollution and environmental damage. Wouldn't it be wonderful if you could have your own source of generating electricity, with the added bonus of reducing your carbon footprint?. Solar power can provide you with those benefits, and now it is possible for you as a household to harness the power of the sun.
Given India's geographical location, there is abundant sunlight all year long. According to a report, about 5,000 trillion kWh per year of energy is experienced over India's land area with most parts receiving 4-7 kWh per sq. m per day. Drumming into this potential, India has earned itself the title of being the fastest developing solar power industry globally, while also boasting of being the lowest cost producer of solar power in the world.
With the government is working towards establishing solar power as a primary source of energy, there are various schemes that have been launched to encourage the domestic use of solar power.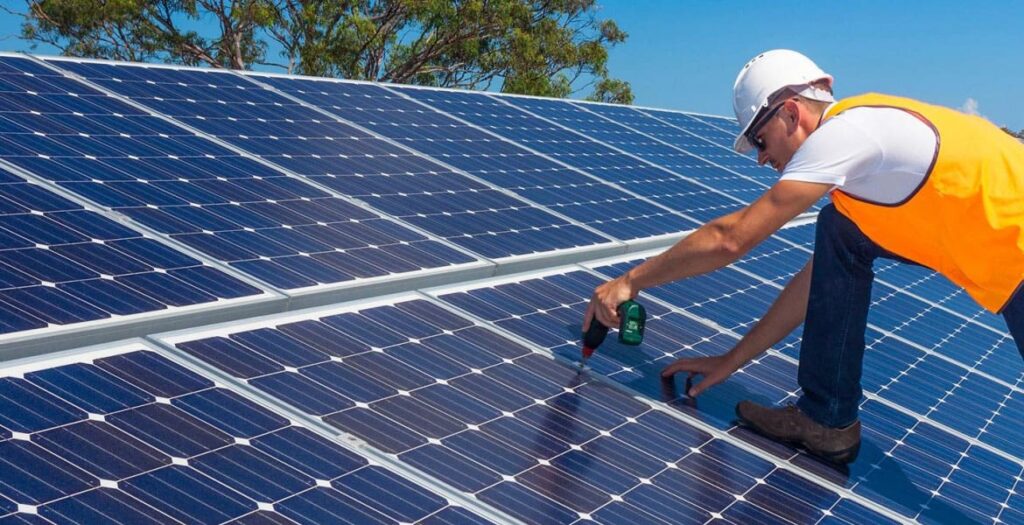 A rooftop solar plant comes under this category as it benefits you for the next 25 years by taking care of your daily electricity requirement. when you choose to invest in a solar plant, you need to consider numerous factors and unlike other common household products, a rooftop solar plant is infrequent and special. Rare, because it is still a growing industry and even though you've seen it on an odd building, you may not know anyone who has the first-hand experience of going solar to ask for direction.
Journey pf a solar customer
Awareness
Consideration
Negotiation
Purchase
Step of the solar panel's selection
Reviews and References
The best way to understand a company's standing is through its online reviews. Reading through the reviews rather than glancing at the company's rating will provide better insight as a higher rating could have been given by the vendor's known associates. Pay special attention to reviews with a clear explanation as these are usually genuine ones.
Deciphering Sales Calls
This is an important measure because every vendor's main agenda is to sell you their solar system. Hence, some might quote a low system cost that is so attractive that the client decides to purchase the solar system without considering other important factors like equipment brands, delivery time, installation quality, etc.
On the other hand, some companies genuinely try to understand your exact requirements and guide you towards the most suitable solar system. Your initial online research will prove to be handy at this point as it will give you an idea of whether a vendor is trying to oversell. This is something you can sense during follow-up calls as well when the vendor tries to encourage you to buy the design.
Equipment Brands
With the endless growth of the solar industry, the development of solar panels, inverters, and batteries has also improved. Therefore, it is important to do your research and know the brand of each element in the system suggested by the vendor. Each component varies based on implementation, efficiency, aesthetics, warranty period, and cost.
Post Installation Services
Solar installers ensure that a rooftop solar system will work well for 25 years. But electrical equipment requires regular maintenance service or it could go faulty. Hence, it is vital to have a timely contribution to rectify any issue. Your solar vendor, being your first point of contact, must be able to provide you with the necessary support. Whether they do or not, can be examined.
Solar System Cost
This is the most important and tender measure as it is easy to draw in a client with low system cost and someone who does not know the above-mentioned measures could get trapped. As the system type varies based on on-site requirements and customer requirements, exact pricing can only be provided once a site survey is conducted. Hence, it is best to keep the costing aside while researching the company and analyzing the first proposal. Also, it will be useful to get different quotations based on supplies brands.
Tags: solar power generation, energy security, geographical location, establishing solar power.