Delta Electronics India, a subsidiary of Delta Electronics Inc., a global leader in power management solutions, is poised for growth and expansion in India. With a focus on infrastructure, automation, and mobility, the company aims to provide innovative, clean, and energy-efficient solutions for a better tomorrow. This case study explores Delta Electronics India's operations, mission, and its impact on the power and automation sectors in India.
Delta Electronics India, operating since 2003, is part of the Delta Group, founded in 1971 with its global headquarters in Taiwan. Delta Electronics India Private Limited is a prominent player in the power and energy management industry. The company operates in three core business categories: Power Electronics, Automation, and Infrastructure.
Mission and Corporate Culture:
Delta Electronics India's mission is to provide innovative, clean, and energy-efficient solutions for a better tomorrow. The company's corporate culture revolves around the following principles:
Innovation: Delta is committed to creating new concepts and bringing them to success, pushing the boundaries of technology in power and automation.
Customer Satisfaction: The company strives to anticipate customer needs and exceed their expectations by delivering high-quality products and services.
Quality: Delta consistently delivers superior performance and actively seeks opportunities for improvement.
Teamwork: The company leverages global value networks and collaborates to achieve mutual goals, fostering a sense of unity and shared purpose.
Agility: Delta is quick to identify emerging trends and act swiftly to seize new opportunities in the dynamic power and automation industry.
Power Electronics:
Delta offers a wide range of power electronics solutions, including AC motor drives, high-power motor drives, and power quality improvement systems. These products are designed to enhance energy efficiency and reduce power consumption, contributing to a cleaner and more sustainable future.
Automation:
Delta provides automation products and solutions with a strong focus on performance and reliability. These offerings include drives, motion control systems, industrial control and communication solutions, human-machine interfaces, sensors, meters, and robotics. The company also offers information monitoring and management systems like SCADA and Industrial EMS for smart manufacturing solutions.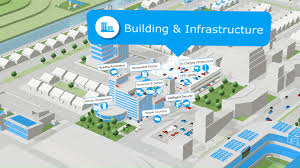 Infrastructure:
Delta's infrastructure solutions cover ICT infrastructure, energy infrastructure, and building automation. This includes telecom power systems, networking systems, UPS & datacenter infrastructure, and building automation devices. Delta has expanded its offerings by integrating subsidiary companies such as LOYTEC, Delta Controls, VIVOTEK, and Amerlux, to provide cutting-edge solutions for building management, lighting control, surveillance, and access control.
Recent Developments:
Delta Electronics India has been actively expanding its presence in India. In September 2022, Managing Director Niranjan Nayak announced plans to set up more manufacturing factories in India, with a strategic focus on infrastructure, automation, and mobility. The company is also making significant strides in the EV charging sector and aims to achieve a 40% market share in this domain. Furthermore, Delta Electronics appointed Manjula Girish as the head of its EV Charging business in July 2023, emphasizing the company's commitment to electric vehicle charging solutions.
Conclusion:
Delta Electronics India's journey to expand its manufacturing capabilities in India and its commitment to innovation and sustainability in the power and automation sectors make it a prominent player in the Indian market. The company's emphasis on clean and energy-efficient solutions aligns with India's goals for a greener and more technologically advanced future. Delta Electronics India's mission and corporate culture, combined with its diverse portfolio of power, automation, and infrastructure solutions, position it as a key contributor to India's growth in these sectors.