One of the biggest industries in building and construction sector is sand mining which is in heavy demand. Sand mining is the extraction of sand through an open pit but sometimes dragged from oceans beds, riverbeds and beaches. This sand is use to fuel many construction projects and the demand is increasing and everlasting.
This excessive sand mining has become the very reason that can and have led to alteration of river bed, force the river to change course, erode banks and flooding. Besides effects in ground water recharge it has destroyed the habitat of microorganism and aquatic life. Mangrove forest in Mumbai and water bridges have been destroyed due to illegal sand mining.
Rajasthan government had to ban the sand mining after witnessing the dying rivers in its wake and Supreme Court still refuses to dilute the ban which led to many woes by construction sector who causing an uproar to lift the ban. Uncontrolled sand mining on the banks of the Neyyar in South Kerala despite the warning of the activists which led to the flood effecting flora and fauna besides the historical places in the vicinity, many species have extinct and the breeding grounds of the Olive Ridley turtles have been destroyed.
In Madhya Pradesh, An Indian Administrative Service (IAS) officer Sonia Meena was threatened at gun point by illegal miners when, as a sub-divisional magistrate in Chhattarpur district, she made a bid to check illegal mining in Betwa river in 2017. Later, she faced a death threat and complained to the chief secretary BP Singh, this makes us think that the sand mining is no more a resource of development but to fill the pockets of those who are at the top mining industries.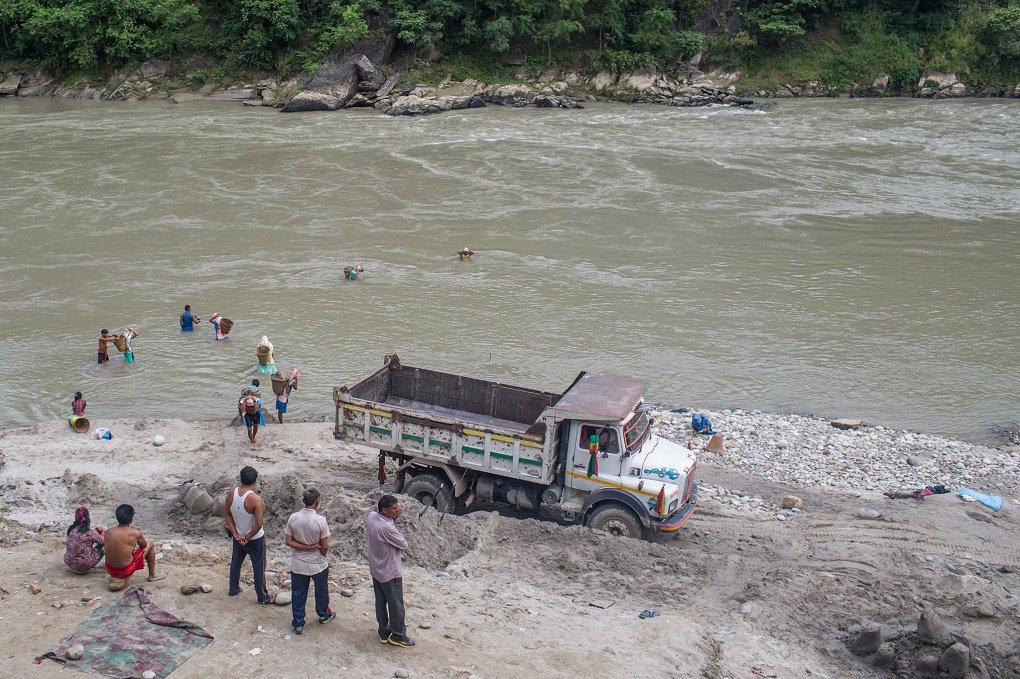 Sand is the fourth most mined mineral, cases over 1900 have been found of illegal sand mining in 2015-16 and still growing. If over-exploit continues then there won't be an ecosystem to sustain the ground water and life.
Due to such alarming depletion of sand to fulfill the demands in constructions, people and communities have formed that are taking action against such hazardous trend.
One of the companies that is spreading awareness, presenting alternative methods and products that can be used is "Econaur", there goal is to encourage green building and sustainable development. They are running a #SandFreeChallange campaign which you can participate by showing both existing and new projects that depicts and promote the Sand free Environment, to know more you can visit there website(https://econaur.com/2019/01/09/be-the-part-of-sand-free-campaign-by-econaur/).
Take a step towards sand free development and ending the reign of sand mining. "Save the environment before regretting there is nothing left to save".